2012/2013 DRAPER SENIOR CENTER FITNESS EQUIPMENT PROJECT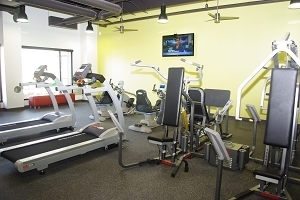 The purpose of Healthy Draper Corporation is to promote and teach healthy lifestyles. In 2012/2013 we accomplished this through our Grant funding and donation of new fitness and aerobic equipment to the Draper Senior Center in Draper Utah
This equipment is providing many specific health benefits to the seniors:
Increase muscle strength, enhance joint flexibility, and improve breathing through better posture and strengthening low back muscles.
Strengthening the large leg and hip muscles will improve the senior's ability to lift and lower their bodies, which is essential to seniors in wheelchairs.
Strength and aerobic training reduces resting blood pressure, improves blood lipid profiles, increases gastrointestinal transit speed, enhances glucose utilization, alleviates low back pain, increases bone mineral density, eases arthritic discomfort, relives depression and improves post coronary performance.
It is most encouraging to see seniors become more functional and personally independent in performing activities of daily living.
Healthy Draper's "Launch Campaign" during the opening of the senior center drew in over 800 participants and opened the doors for ages 60+ seniors to enjoy a fully functional and beautiful facility with state of the art equipment and programming.
This Healthy Draper Senior Project will continue through the years providing training and education to the seniors at this fine facility.
The senior center has so much to offer hope you enjoy the show. Center # 385-468-3330